Join us
At NTNU Social Research, we see the employee as our most important assett. Strong, professional results depend on competent employees who jointly develop both the professional and social environment in the workplace.
Social research needs people who want to contribute to societal development.
Open applications
We want to hear from you, if you think that you would thrive with us, even if we do not have positions that are advertised at the moment. Send an application to personal@samforsk.no.
Processing of personal information in open applications:
Open applications that are not sent via Jobbnorge, are stored in our physical and electronic personnel archive, and are deleted after 6 months. By submitting an open application, you agree that we store the data required to process your application.
Career & personal development
We believe an inclusive work environment i crucial in utilizing our employee's capacity and full potential. The department works systematically with career and employee development and uses appropriate tools to strengthen professional quality that supports the work tasks to be solved. We facilitate a professional and meaningful career.
Benefits and welfare schemes
Social research depends on motivated employees. We facilitate for our employees to have a healthy balance between work and free time.
Some of our schemes:
Good pension schemes
We have a pension scheme with maximum savings rates, hence one of the best pension solutions on the market.
Employee insurance
We have good personnel insurance that ensures our employees good conditions after an accident or illness.
Life phase-oriented personnel policy
Through a good life phase policy, we will facilitate the individual's needs in the various phases of working life.
Inclusive employment
We work actively and purposefully for an inclusive working life. We have an action plan that is used as a tool in the daily and systematic work with an inclusive working life.
Exercise subsidies
We support an active lifestyle and encourage our employees to good health!
Other perks

Extra week off in connection with Christmas and New Year
Full pay during illness for one year
Parental leave with full pay

Canteen (Samfunnshuset)
In our canteen, salad is served with fresh ingredients. Free coffee and tea.
Welfare measure
We have a welfare group that takes care of implementing social measures at the department.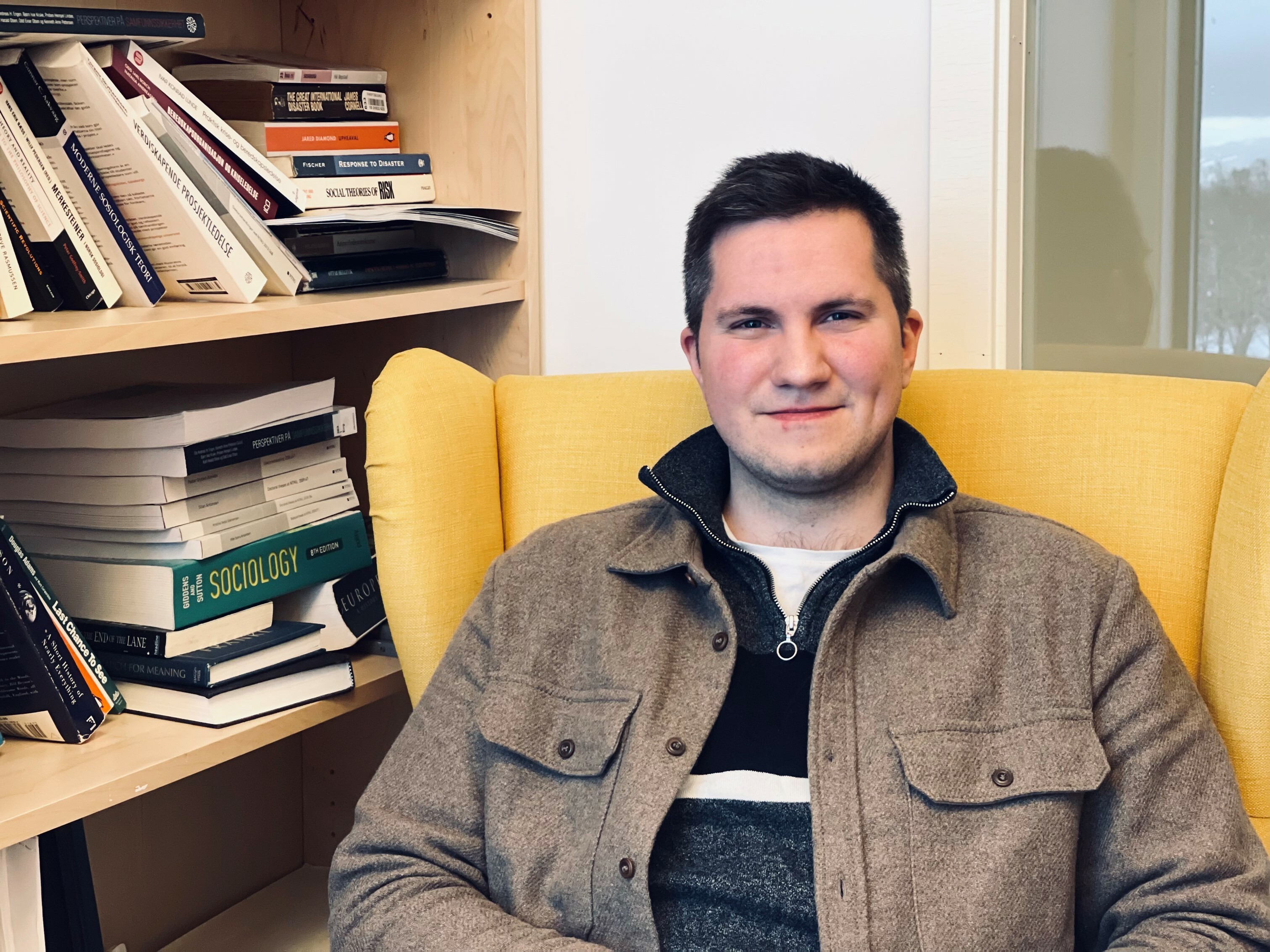 - The nice thing about taking the doctorate at NTNU Social Research is that I get connected to relevant projects. The projects work as research training for me, and I get to participate in idea development, data collection, analysis and presentation. I also get access to far more data than I would be able to collect on my own. It is fantastic to be able to discuss the findings with very competent researchers at the house. It is also meaningful that the research we do has actual value in our society.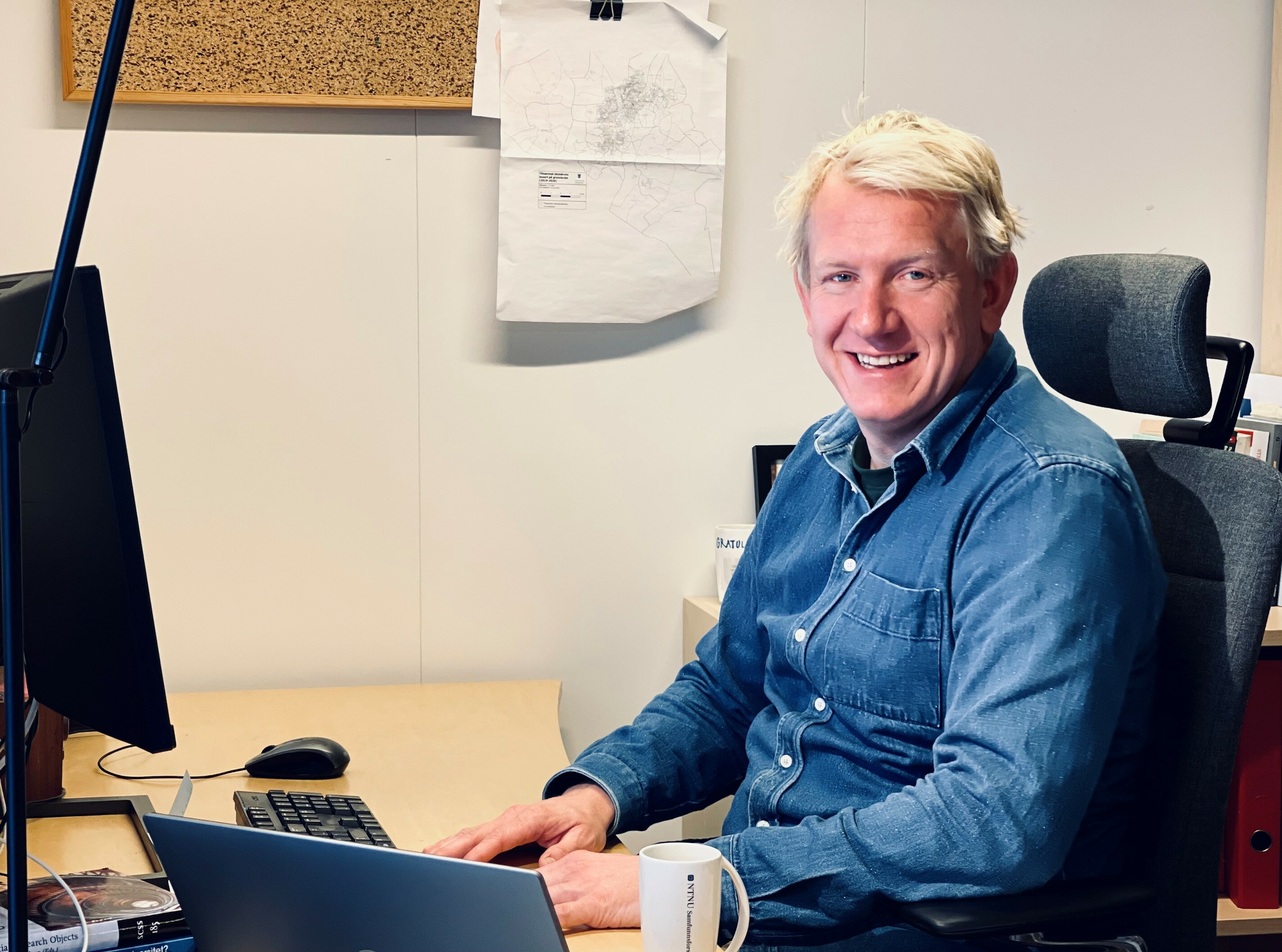 - NTNU Social research is a workplace where you can develop, while being able to work with research that means something to many people. Along the way, you will also meet interesting people, each with their own special fields. Space technology, welfare technology and the importance of politics in growing up all together - so inspiring.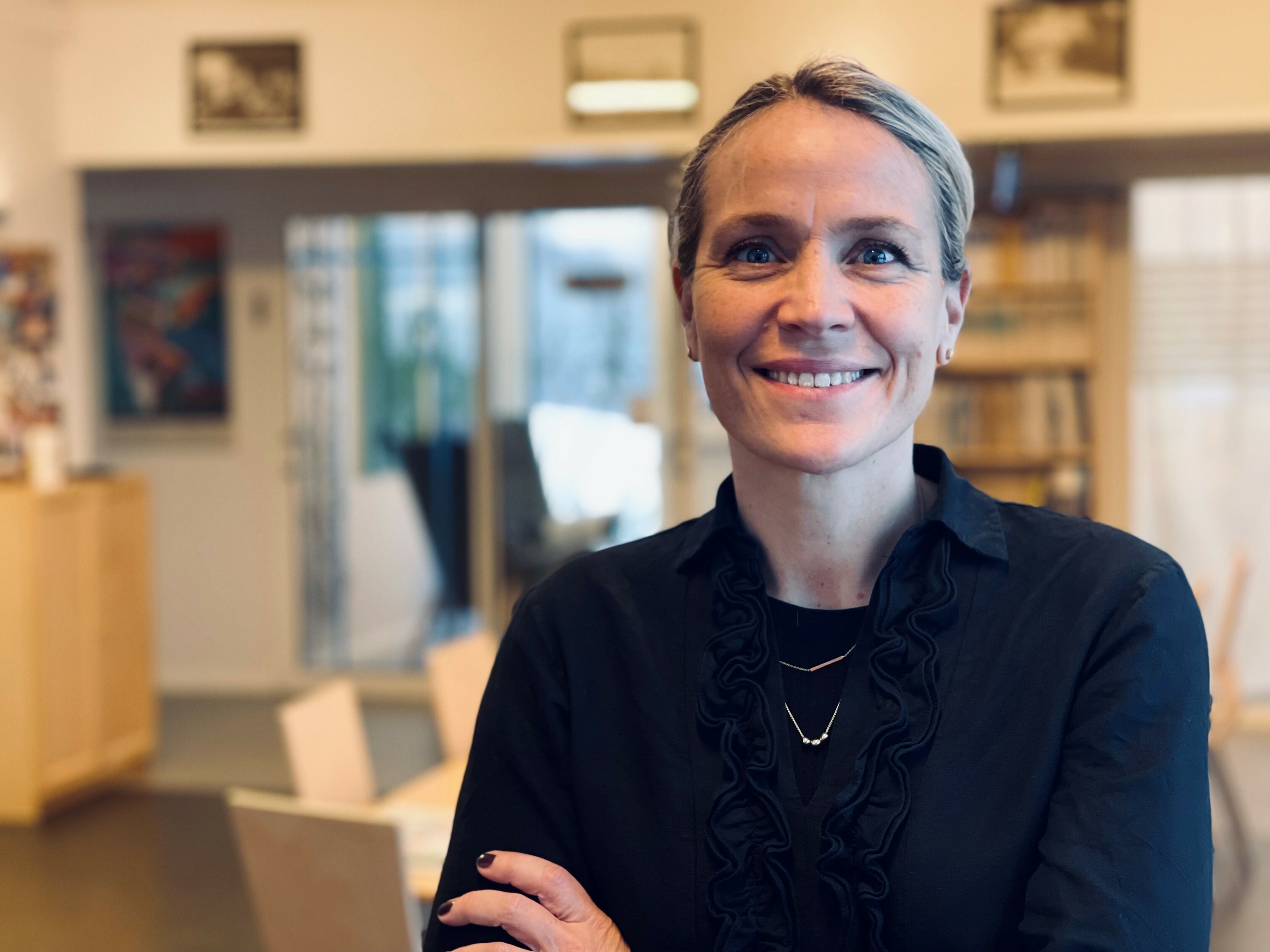 - At NTNU Social Research and in our department Studio Apertura, I get to work with capable and nice colleagues on topics I am interested in. It is both motivating and necessary to work across disciplines and national borders to move forward in the green, environmental shift. I get the opportunity to do that here. Large and long-term projects are also well suited for student assignments, which we collaborate with various departments at NTNU on.